Dr. Diana Russell dedicated her life to stopping violence against women.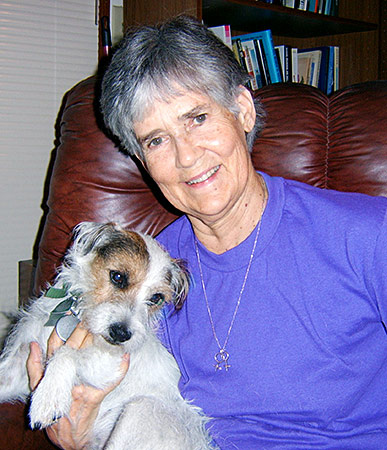 Dr. Russell was one of the foremost pioneers and experts on sexual violence and abuse of women and girls in the world. For 40 years she was deeply engaged in research on these crimes, and authored, co-authored, edited, and/or co-edited 17 books and numerous articles, many of which have become authoritative sources on rape, incest, femicide, and the causal relationship between porn and sexual violence.
~~~~~~~~~~~~~~~~~~~~~~~
Catharine MacKinnon, Ph.D., highly acclaimed feminist attorney and political scientist, has evaluated Dr. Russell's research as follows:
"Professor Russell is the recognized academic expert on the empirical study of sexual violence against women in the United States, and a leading authority on this subject throughout the world. None of the conceptual, factual, political, or legal advances in understanding, documenting, and opposing violence against women in this country, including my own work, would have been possible without her ground-breaking studies and scholarly publications."
~~~~~~~~~~~~~~~~~~~~~~~
Diana passed away on July 28, 2020. Please see her obituary and read remembrances on this website.
THE FEMINIST FLAG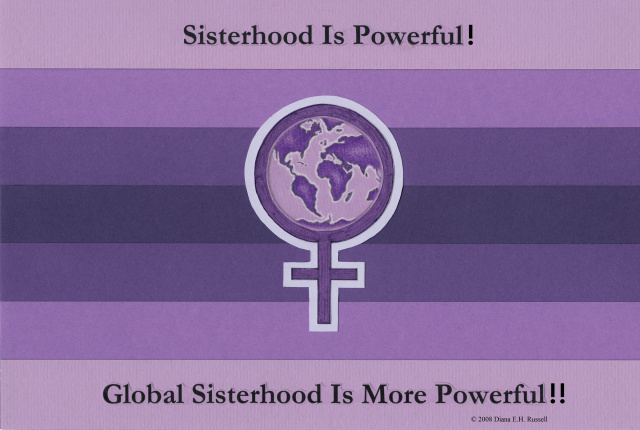 For more information about the feminist flag and to help with
the project, please click here.
Designer: Diana E. H. Russell, Ph.D. Art Work: Laralyn Lee
~~~~~~~~~~~~~~~~~~~~~